Facebook's upcoming events can be useful to have in Google Calender. In this short guide I will show you how it is done.
The classic Facebook web UI is required to do this, and I suspect it is going away soon, so be fast before it's to late!
Facebook
Open https://www.facebook.com/ in a computer browser and log in.
When logged in select the drop-down at your name up in the right corner and select Temporarily Switch to Classic Facebook.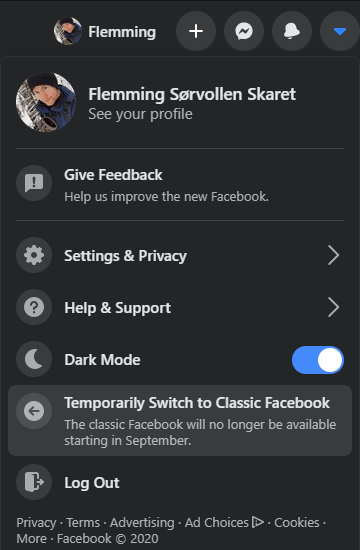 Go to https://www.facebook.com/events/ and scroll down to the end of the page. Here you should find the "Upcoming Events" link to the right.


Copy the link URL. it should look like this:
https://www.facebook.com/events/ical/upcoming/?uid=XXXXXXXXX&key=YYYYYYYYYYYYYYYY
Google Calendar
Go to https://calendar.google.com/calendar/r/settings/addbyurl and paste the Upcoming Events URL in URL of calendar.
Now go back to https://calendar.google.com and the Facebook Upcoming Events will be available under Other calendars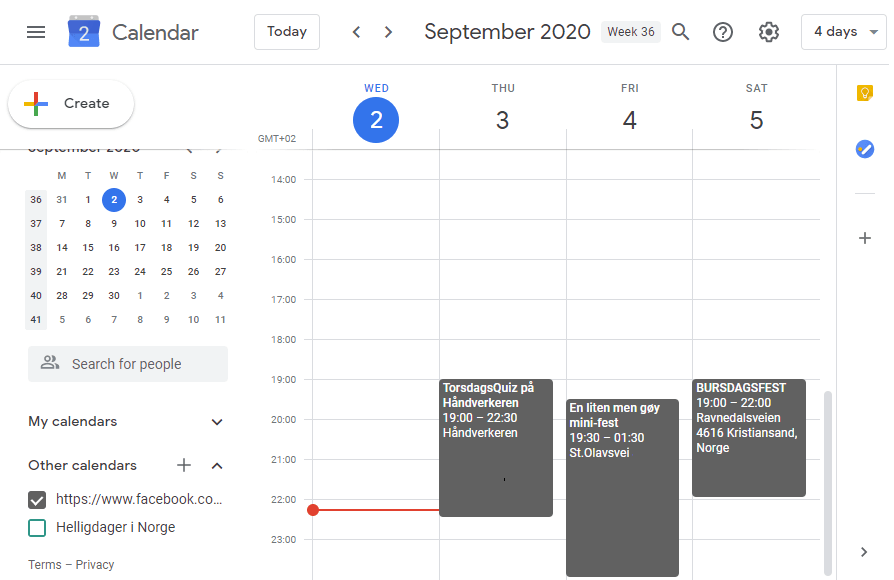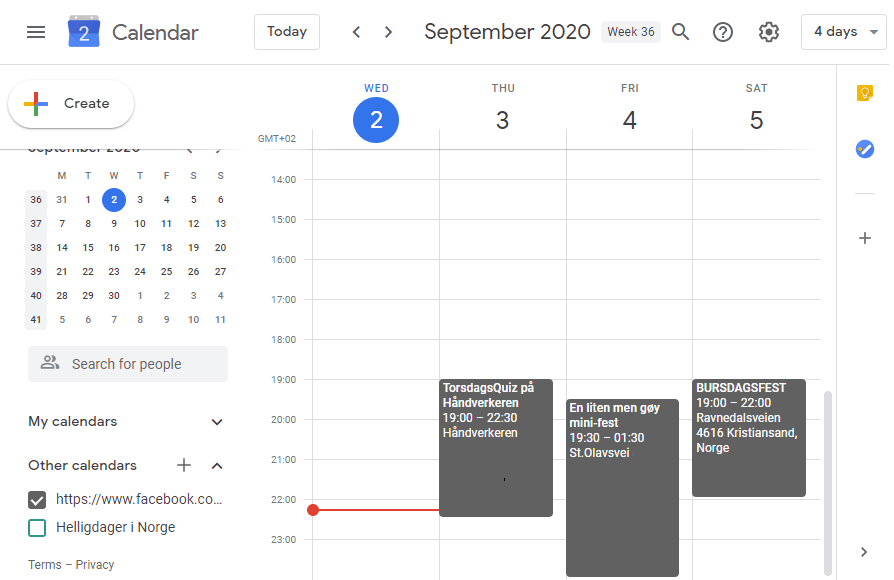 Sources: