If you don't know what Deezer is, it is a french music streaming service just like Spotify and Tidal. It is free to use with ads and a lower sound quality. Because Deezer also offer a more expensice "Deezer HiFi" subscription they also store music in lossless FLAC files.

The good thing is that these files can be downloaded very easy and very fast in DRM free FLAC with just the free subscription. This can be done in many ways, but here I will explain maybe the easiest way.
Get token from cookie

Use Google Chrome and go to Deezer.com and log in to your Deezer account (Create a free account if you don't have one already).

When logged in click F12 to open up Google Chrome's developer settings.
Go to Application in the top-menu and expand Coockies in the left menu. Then click on https://www.doozer.com.
Find arl and copy it's value. This can be done by marking it and right click, then Edit Value. Copy the value.

Example on token:
555c699f5fbd1caab8dfef52ffcfef107c75845afd7448967da2672492fb338a868fe27d9364fa9144f06988dbb54548c07004467b912ceb179eea85167d0fb54e3a6aa9efd51535b5d7619c790461c35210c16cdd2d09b29cf29bc0953086a4
Application (Windows)
go to https://deezloader.site/download/ and download the Windows version.
Install and run the program.
Go to Settings and paste your token in the userToken field and click UPDATE USERTOKEN.
The message You are logged in as … will show. Click SAVE.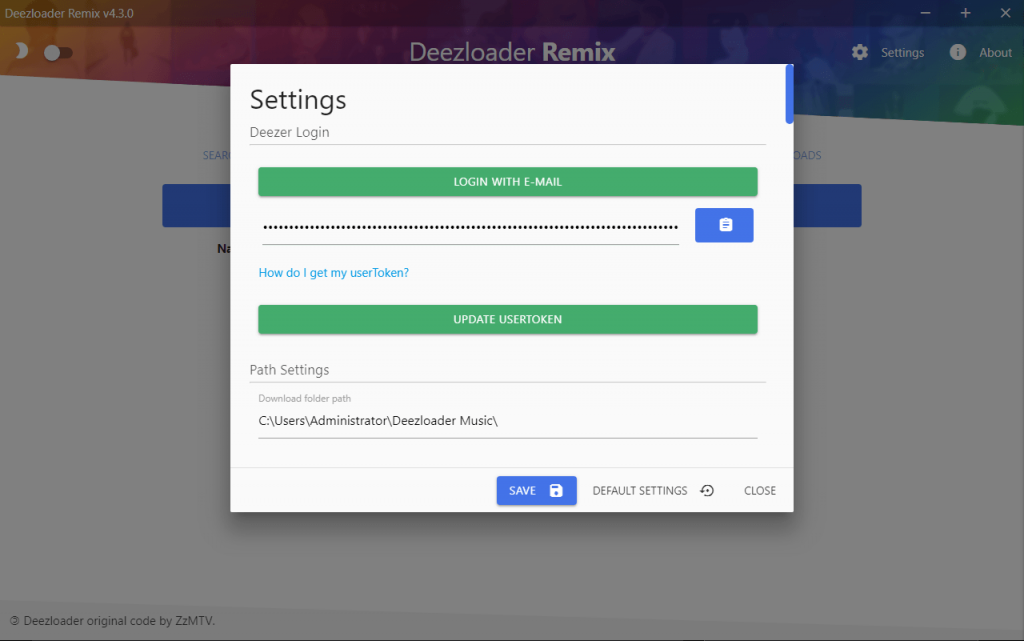 If you now go back to Settings there is a lot of settings available to customize download location and formatting.
I recommend to change Preferred bitrate from MP3 320kbps to FLAC 1411kbps if you want the best possible sound quality.
Now you can search throughout the library and download whatever you want. Enjoy!