In older versions of VMware ESXi it was easy to download folders or datastores directly by using the VMware vSphere Client. In newer versions like 6.5 you have to use the Web Client, and here the only option is to download individual files.
As seen in the picture below, the "Download" button will be grayed out if you have selected a complete datastore, or a directory.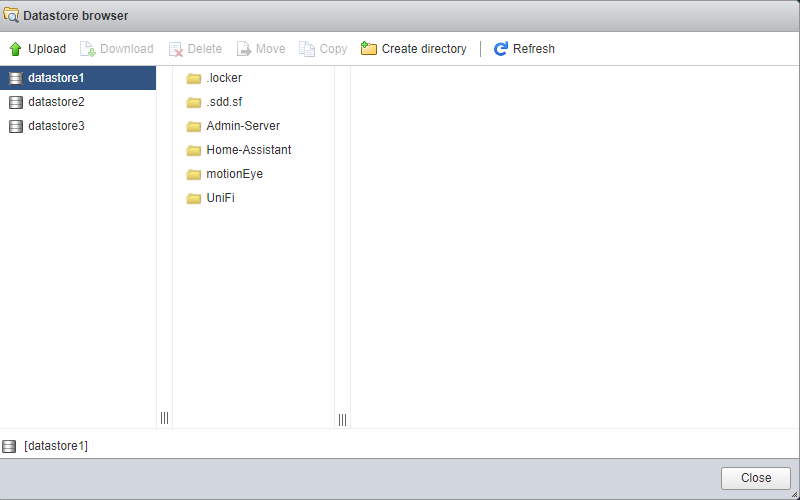 In this guide I will show an easy way to download complete datastores or folders with SFTP (SSH File Transfer Protocol).
Enable SSH
SSH needs to be enabled for this to work.
Log in to your Web Client and go to Host, Manage and click the Services tab.
Right click on TSM-SSH and select Start. SSH is now enabled.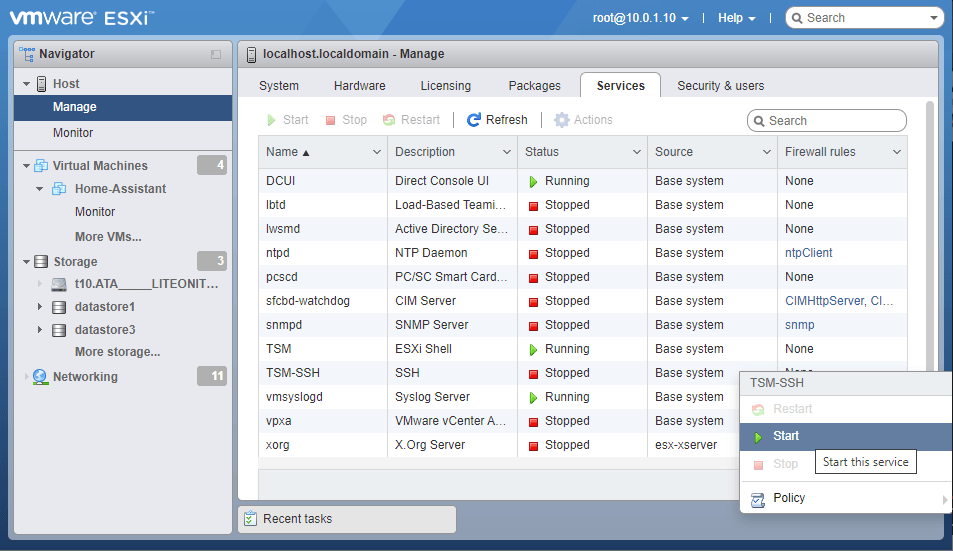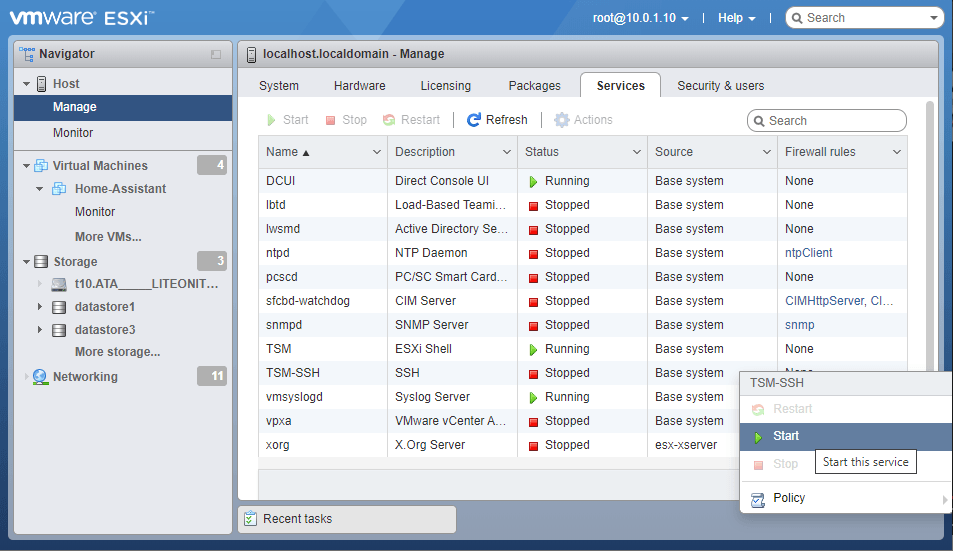 Download and install FileZilla
FileZilla is not the only choise, but it is what I use in this guide.
Go to https://filezilla-project.org/download.php?type=client and download the last client.
Connect to ESXi Host
Start FileZilla and use the "Quickconnect bar" to connect to your host.
Host: IP for the ESXI host
Username: ESXi account username (root)
Password: ESXi account password
Port: 22
Click Quickconnect.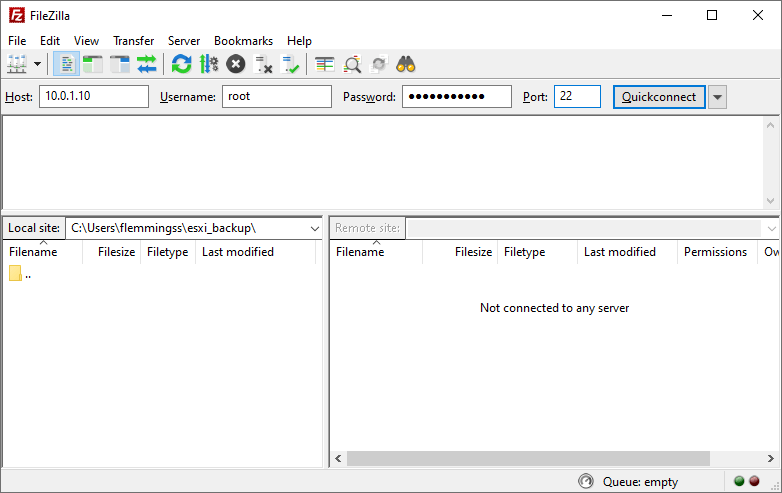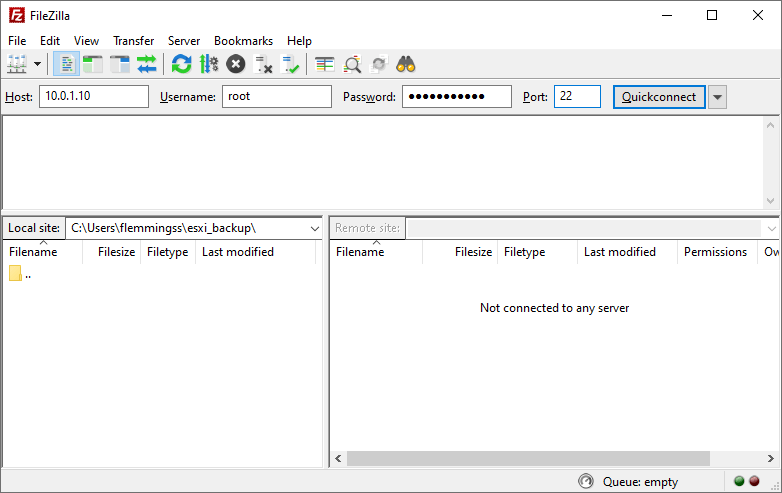 You might get this message, just click OK.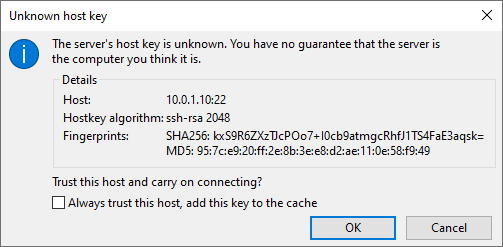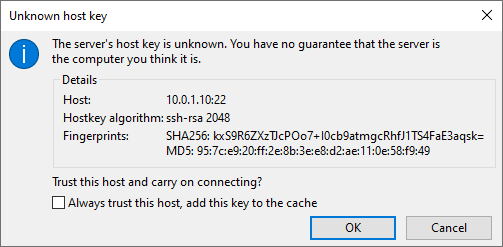 Ttransfer data
I recommend that you shut down the VM before downloading anything that might be used by it (like VMDK files).
When connected, find a folder to store your downloads in the left window "Local site", and find the datastore in the right window "Remote site". The datastores are located in /vmfs/volumes. Just right click on the datastore you want to download an click Download. You can also click into the datastore and download individual files and folders if preferred.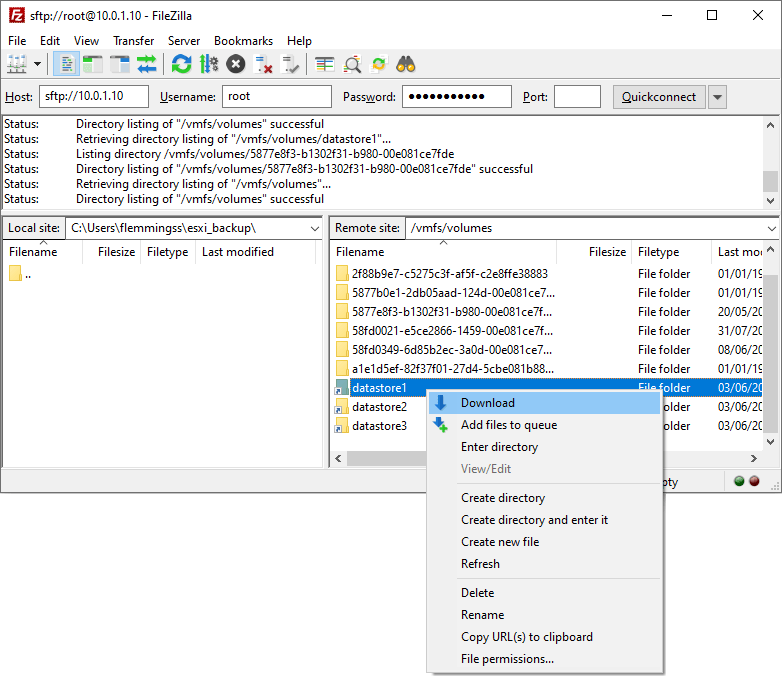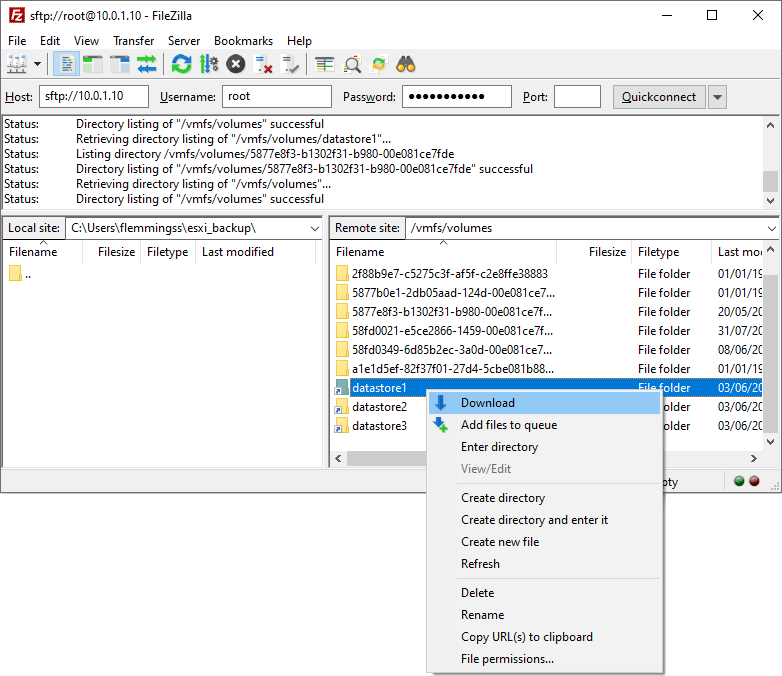 Now just wait for the download to finnish.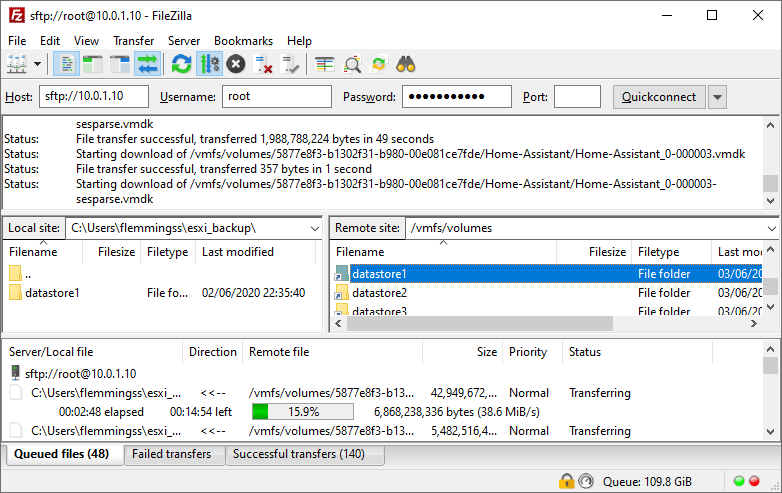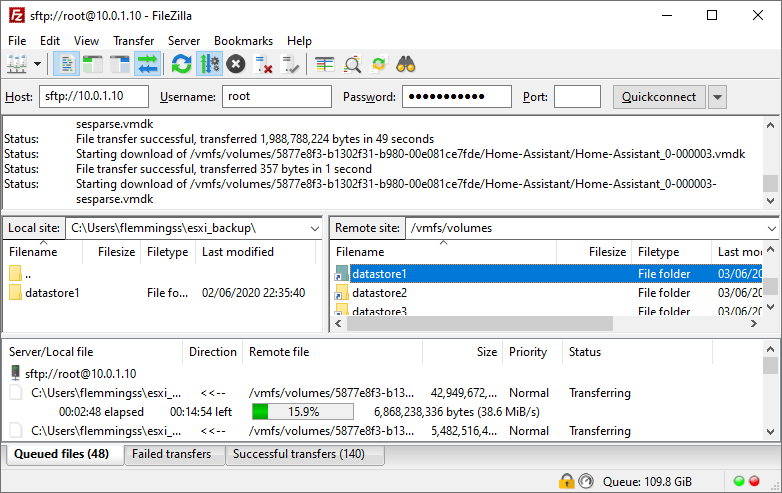 When download are complete make sure there is no files in the "Failed transfers" tab at the bottom.
If there is any failed transfers you can re-start them from here.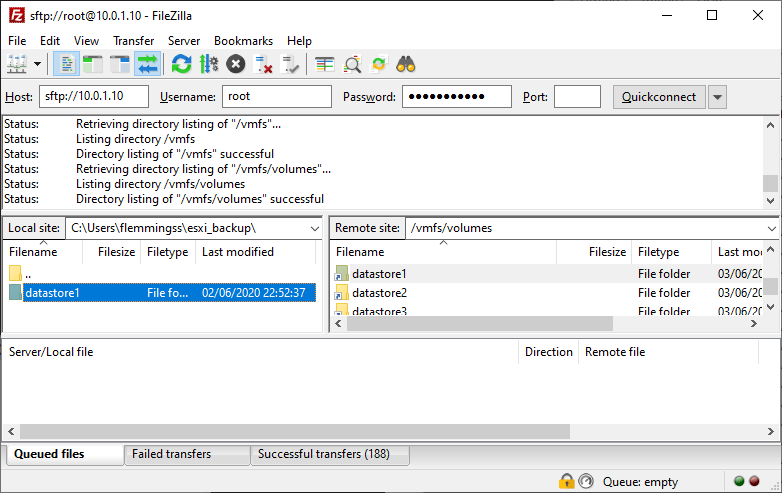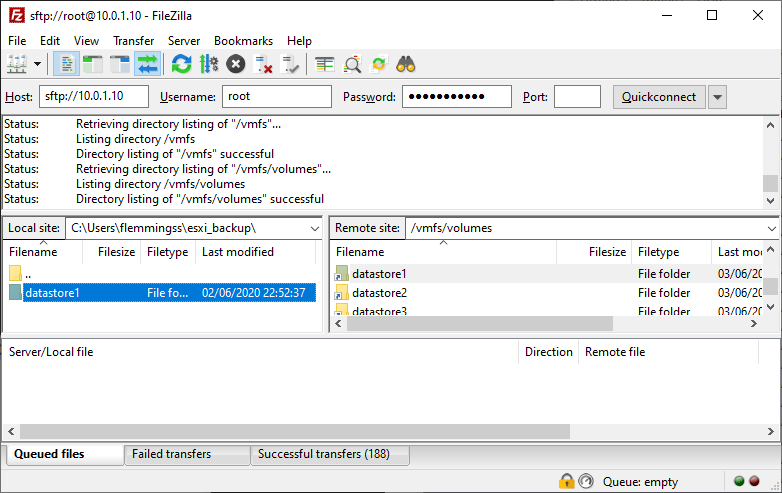 And now you are done.